Our Earth Every Day

is a global community where you can share your acts that nurture our living planet
"Never doubt that a small group of thoughtful committed individuals can change the world.
In fact, it's the only thing that ever has."
– Margaret Mead
Our Earth Every Day places the spotlight on the people whose ideas and individual actions, like pebbles in a pond, ripple out to make great change.
The Our Earth Every Day Community recognizes the thorny issues that we face, but we have changed the lens through which we view them.
Please join us in an atmosphere of optimism, collaboration, humor and creativity to engage our unlimited imaginations for the good of the earth and all those who live on it.
5 Good Deeds is a guilt free, no cost, non-burdensome, no obligation, hopeful way to maintain our awareness of our good intentions.
5 Good Deeds shows us that every good deed we do for our planet ultimately benefits oneself, family members, friends and others. And anything that benefits us as individuals also helps the planet.
5 Good Deeds lets us act in concert with the Earth's complex and eloquent ecosystem of which we play an integral part.
Inspiring ideas and contributions can be found on our INSTAGRAM channel. Head there to add your voice and fire your imagination!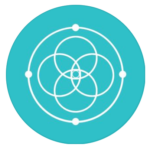 Our Earth Every Day
We are a global community sharing actions that nurture Our Earth Every Day
Fire your imagination with Our Earth Every Day Resources.
The Resources are chock full of great ideas from the Our Earth Every Day community members, earth-friendly products you may never have heard of, Good Deeds from all over the globe to inspire you, and our favorite and most inspiring content.